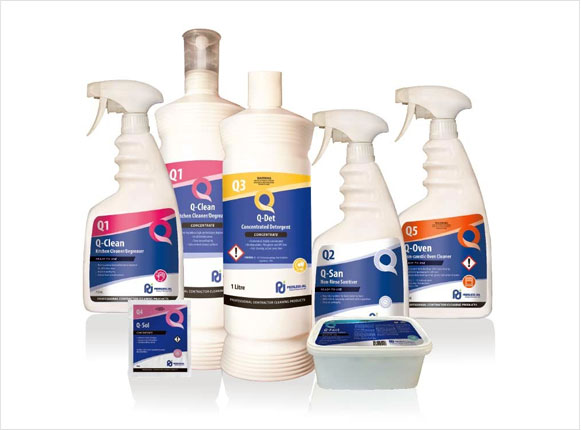 A complete food safety solution.
The QSR System has been specially formulated by Peerless JAL to provide a highly versatile, complete food safety solution for small and medium food service facilities.
Our ready-to-use range of cleaners, dishwashers, degreasers, and sanitisers is safe to handle, easy to use, and provides an efficient, cost-effective hygienic solution for maintaining a safe, clean kitchen environment.
The QSR System is conveniently packaged, numbered, and colour-coded to make food safety compliance simple, and the non-hazardous cleaning chemicals and easy use dilution systems are safe for use on all food contact surfaces.
Numbered and colour-coded easy-use dilution system.
Formulated and designed to be safe on food contact surfaces.
A complete food safety program that is easy to understand and use.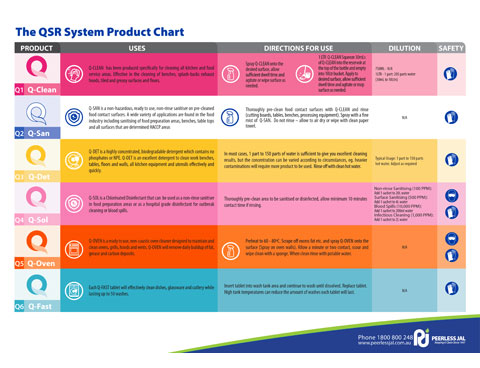 On-site chart cross-references labels and incorporates application, dilution, dispensing and safety precautions.
An easier way to comply with your food safety obligations
Designed for food service areas
Safe on food contact surfaces
Low hazard cleaners for your safety
Ready-to-use
Easy use dilution systems
Colour and number coded system