Whether you're an individual planning to build a brand new home, a homeowner thinking about house renovation or a contractor working on a new construction project, don't forget to give utmost consideration to the type of flooring and finish you're going to invest in.
Many consumers prefer the timeless beauty of timber flooring, of course, the choice depends on your taste and the theme that you are trying to use for your home or facility.
If you are opting for timber flooring, be aware that this type requires an informed decision as to the type of floor finish.
The best choice of floor finish gives protection to the timber flooring against moisture, dirt and wear, as well as aggressive foot traffic.
However, each type of timber floor finish has its respective specifications, benefits as well as drawbacks. Try to choose something that fits your requirements and specific needs.
Today's modern technology has paved the way for a wide range of wood floor finishes that offer long-lasting beauty and entails minimal upkeep.
Each floor finish has its own distinct appearance and purpose. Timber finishes are available in high gloss, semi-gloss, ultra matt, matt and satin sheen levels.
When making a choice certain considerations need to be taken including the type of timber, the purpose of the floor, and the surrounding condition.
Of course, the desired look that you want to achieve will be be on top of the list.
DIFFERENT TYPES OF TIMBER FLOOR FINISH
To better understand the distinction between the different types of floor finish, it is prudent that you are knowledgeable of different categories of floor finish.
Flexible finishes are penetrating agents such as oil and wax, water-based polyurethane (medium flexible) and oil modified polyurethane. These finishes allow the boards to move individually. So, the occurrence of split boards or edge bonding and wide gaps are minimised.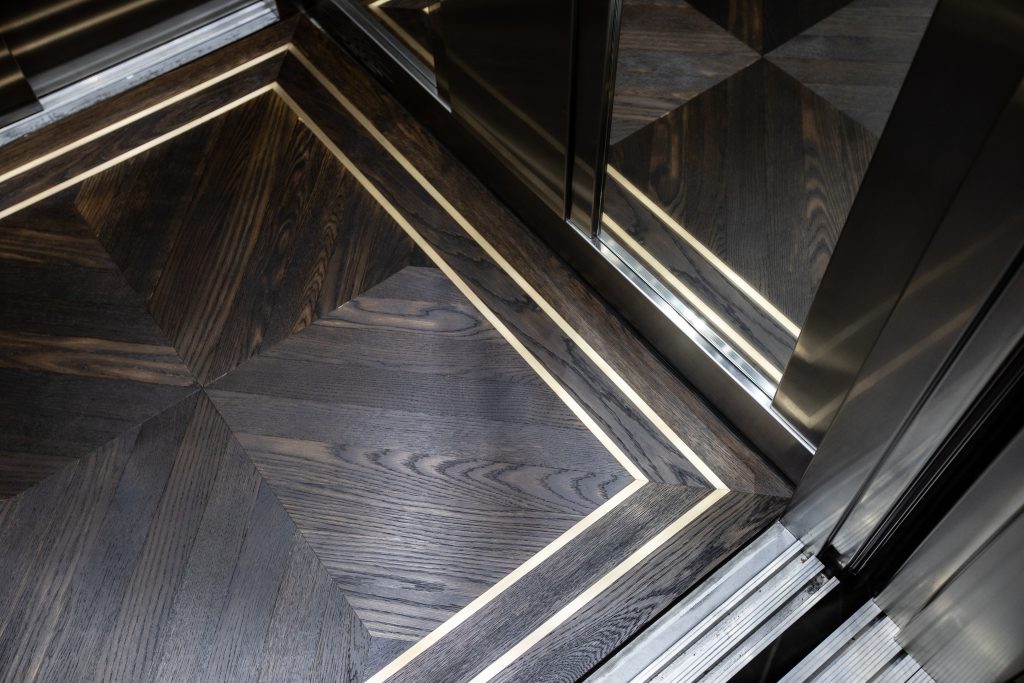 This is particularly important to consider if you are located in areas that are prone to seasonal changes where the risk of edge bonding is high.
On the other hand, the less flexible finishes can be used on floors that are prone to minimal movement after installation.
Solvent based polyurethanes belongs to this category.
Understanding these two categories will enable you to settle with a choice that is appropriate for your requirements.
Your floor will undergo movement after sanding and finishing are completed. This can be due to various factors including the use of wide boards, humidity, seasonal change, as well as the use of air-conditioners.
Having this information in mind, when selecting the right floor finish gives you the opportunity to pick the most suitable choice.
Remember, using a great floor finish for the wrong application delivers poor results.
Here are some the benefits of the different floor finishes:
NATURAL OIL / PENETRATING OIL
This type of floor finish penetrates deep into the timber to provide a rich and deep colour. It enhances the timber's natural characteristics and texture. High solid oil that can achieve a high quality finish while being environment-friendly at the same time. Natural oils are also available in coloured versions to change the appearance of your timber floor if desired.
Other benefits include:
Non-splitting;

Non-toxic;

Enhances timber's natural beauty;

Spot-repairable/easy to patch up; and

Requires minimal maintenance

In some cases can have water based polyurethane applied to increase wear resistance
Oil Modified Urethanes (UMOs)
This floor finish bears the strength of both polyurethane and oil seals. It allows movement in the timber and provides a reasonable wear resistance. Hence, the splitting of boards and edge bonding are prevented. It is more durable than Tung oil.
UMO is a mixture of plasticisers, synthetic resins and other film forming ingredients. It is moisture-resistant and very durable. OMU's are used widely as a great solution for timber sports floors.
Polyurethane | Water Based
This quick-drying floor finish utilises water as its base solvent instead of a petroleum based solvent. This makes them environment-friendly and therefore a much healthier option.
The absence of strong chemicals in a water-based polyurethane floor finish makes it low in odour upon application and provides a more natural look.
Water-based polyurethanes are the best for light coloured timbers since they effectively minimise yellowing. They are highly durable and minimise the chance for edge bonding.
Polyurethane | Solvent Based
Solvent based polyurethanes offer the highest gloss option for those who want to achieve the highest level of sheen.
Solvent based polyurethane is scratch and moisture resistant.
The strong odour may be present during its application but it will subside as it dries up. And since they have a high level of toxicity and strong solvent, workers are required to wear protective gear.
In essence, it can be bewildering to choose the right finish given the wide array of choices. However, with the right knowledge, you will end up with an investment that is worth your hard-earned money.
Try familiarising the type of finish you are going to choose. Extra care must be adhered to during maintenance and cleaning to prevent scratches.
This includes using the right type of floor cleaner for each specific type of finish. If you have chosen a water-based floor finish, then utilising appropriate water-based agents must be observed.
To learn more about the different types of timber floor finishes and cleaners, explore the TIMBER FLOOR CARE and FLOOR CARE sections of our website.